Thursday 9/16/2021 - Volleyball @ Weston-McEwen 4:00 (Dismiss at 2:10) Breakfast: Breakfast Burrito Lunch: RibBQ

Attached is a guide for back to school family planning by The Oregon Health Authority.
https://5il.co/z2eo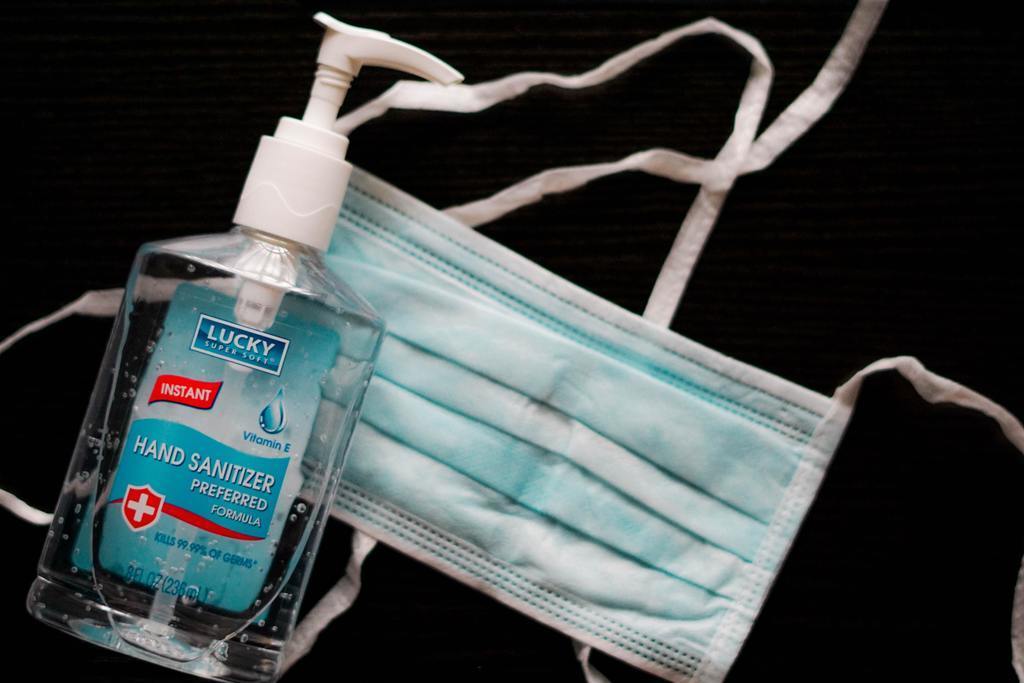 Wednesday 9/15/2021 - Breakfast: Banana Bread & Yogurt Lunch: Tacos

Tuesday 9/14/2021 -  Volleyball @ Stanfield 4:00 (Dismiss at 1:55),  Breakfast: Breakfast Sandwich     Lunch:  Corndogs & Chips

MANDATORY meeting for all those going to National FFA Convention will be on Monday September 20th @ 7PM! All students and their parents/guardians need to be present. Those who do not show up will NOT Attend!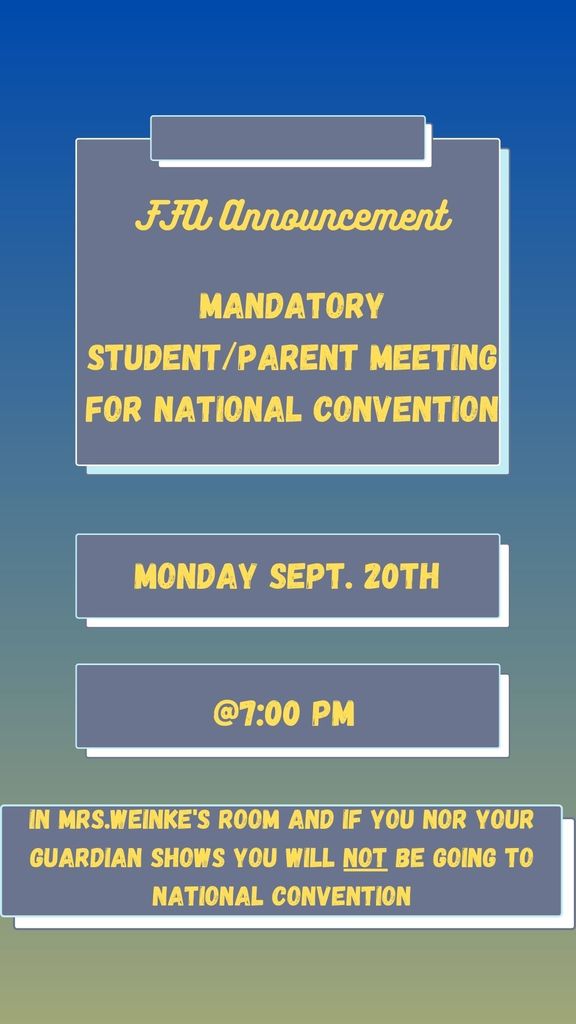 Friday 9/10/2021 - Friday School, HS & MS Cross Country @ Catherine Creek (Dismiss 10:25), JH Football @ Prairie City 1:00 (Dismiss 8:25) Breakfast: Cereal Lunch: Nuggets & Fries

STUDENT BODY CARDS are available in the office to those who have paid their student body fees.

2020/2021 YEARBOOKS are available in the office.

Thursday 9/9/2021 - Football vs Enterprise 5:00, Volleyball @ Wallowa 5:00 (Dismiss at 1:40) Breakfast: Churro & Yogurt Parfait Lunch: Nachos w/Chili

FOOTBALL GAME TIME CHANGED TO 5:00

Wednesday 9/8/2021 - Picture Day! Individual & Fall Sports Breakfast: Biscuits & Gravy Lunch: Meatball Sub

IT'S PICTURE DAY! EVTTH3F7Q for school pictures EVTSR66CD for sports pictures
TODAY is Picture Day! 😁📸

Tuesday 9/7/2021 - Volleyball @ Riverside 5:00 (Dismiss at 2:40) Breakfast: French Toast Sticks & Breakfast Link Lunch: Pizza Stix

Tuesday 8/31/2021 - Volleyball @ Nixyaawii 5:00 (Dismiss at 3:25) Breakfast: Pancakes Lunch: Hot Dogs & Baked Beans

Monday 8/30/2021 - Breakfast: Breakfast Bars, Sausage & Yogurt Lunch: BBQ Burrito

Junior High Students may enter through the junior high doors. High School Students may enter through the front high school doors. The gym is off limits to EVERYONE. Students may NOT park in the back parking lot.

WELCOME BACK! Breakfast is at 7:45 & School starts at 8:00Breakfast is at 7:45 & School starts at 8:00 Monday 8/23/2021 - 1st Day of School Breakfast: Surprise Lunch: Corn Dogs & Fries
Welcome back, Rockets! 🚀

Pilot Rock School District will be offering meals at no charge to students for the 2021-2022 school year. Enjoy the last bit of summer, we look forward to seeing everyone! In accordance with Federal Civil Rights law and U.S. Department of Agriculture (USDA) Civil Rights regulations and policies, the USDA, its agencies, offices, and employees, and institutions participating in or administering USDA programs are prohibited from discriminating based on race, color, national origin, religion, sex, gender identity (including gender expression), sexual orientation, disability, age, marital status, family/parental status, income derived from a public assistance program, political beliefs, or reprisal or retaliation for prior credible activity, in any program or activity conducted or funded by USDA (not all bases apply to all programs). Remedies and complaint filing deadlines vary by program or incident.